Night&Day offers them a wide range of beds, space-saving to be able to furnish small rooms so you can transform it into triple or quadruple rooms.
We read bridge and castle reclosable totally Made in Italy and of great quality.
Bed bridge, bed for small rooms small murphy bed
Our beds are suitable for every type of environment.
From a hotel to a holiday home or a studio, our beds can be placed anywhere!
A room that is typically intended for two people can easily accommodate three or four by adding beds, space-saving by Night&Day, which in this case can safely be closed and not clutter absolutely.
An example of this can be our "Console double" bunk bed is practical and comfortable able to repose completely in the wall.
Takes the place of the traditional bed bunk in hotels, transforming the quadruple room triple room by opening only the lower bed, or only the upper bed.
You leave it closed for conversion of the room in double that with the suitable color and context for the guests of the double will not notice, will appreciate only the beauty of the wall.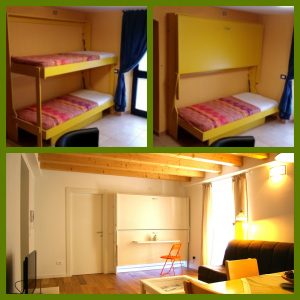 Produced in plywood of the same width as the bed in the castle.
Available in finish to match or with the seat or the sides in wood veneer, light walnut, natural, not treated. Available with or without cushions in faux leather removable cover for the sofa, the depth of the seat is customizable to the dimensions of interest, as well as a chaise lounge.
Standard size
Width 216cm, depth 25cm, Height 202cm
94 cm. depth to beds
Lower height Bed/Floor 47 cm including mattress
height top bed/floor 130cm
the space between the two beds 70cm
mattress width 80cm/200/16H cm
Sizes Can Be Customized
height 212 cm depth in the open bed 104cm
mattresses largo 90cm
height 222 cm depth in the open bed 114cm
mattresses wide 100cm
The loft suspended from the floor, makes you use the height below approximately 115cm otherwise customized making use of well-145cm in height.
" Consolle the double" is well everywhere.
This and many other products can be found on www.vivilospazio.com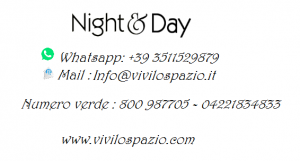 Take a photo with your phone where you want to put the article in and send it via whatsapp to the
+39 3511529879, we can advise you to choose the right article for your space.
Translated by Yandex.Translate and Global Translator